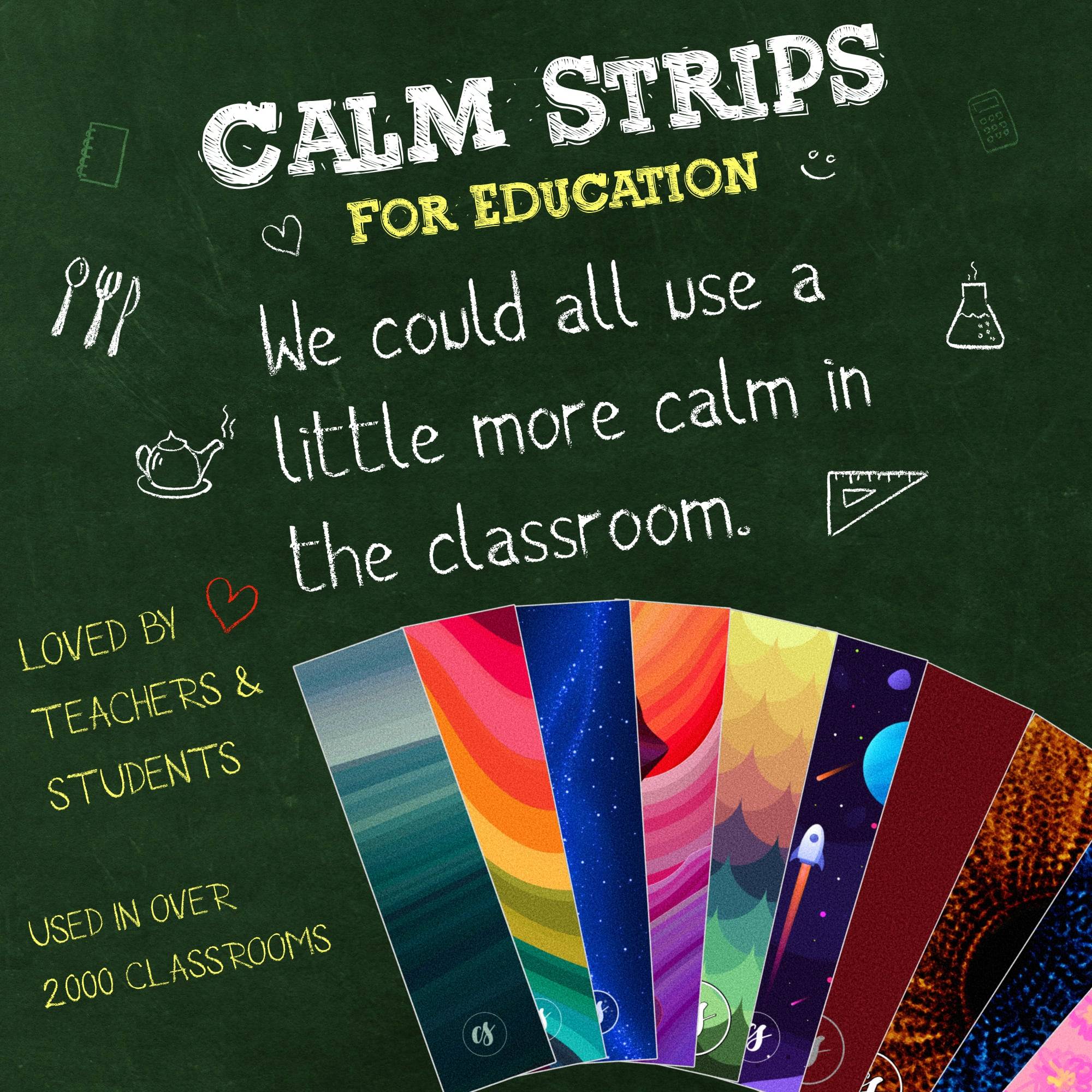 Calm Strips are sensory adhesives designed to help reduce fidgeting, increase focus, and regulate restless energy.
Touch has been shown to be an effective way of calming down when feeling stressed or anxious. It can also help with fidgeting, body-focused repetitive behaviors like hair-pulling & skin picking, and more.
Calm Strips feature a textured surface that can be touched when you want to reduce stress or increase focus, as well as scratched or picked when you need fidget or regulate restless energy.
A residue-free adhesive allows them to be safely placed on your phone, laptop, notebook, desk... almost anywhere. Beautiful designs inspired by calming scenes and experiences make them a vibrant and colorful (not to mention convenient) way to take a little bit of calm with you... everywhere.
• NEW! Two great textures: the subtle grain of Soft Sand and extra-bumpy River Rocks.
• Over 100,000 customers love Calm Strips. They are safe and effective for adults and kids alike!
• Students and teachers in over 2000 schools are using Calm Strips in their classrooms to reduce distractions and increase focus.
• Water-resistant, including cleaning & sanitizing.

• Full-color printing process ensures every one is vibrant and beautiful.

• Colorful packaging with inspirational quotes that complement the design.

• Proud to be a small business located in Newport News, Virginia.
• Our small, but mighty, team of six are committed to superior customer service.

• Free Shipping on orders of $25 or more.

• Sixty-day money-back guarantee.

SEND US A PURCHASE ORDER.
Purchase Orders can be sent to us via email to education@calmstrips.net or via traditional mail at Post Office Box 120627, Newport News, VA, 23612
---