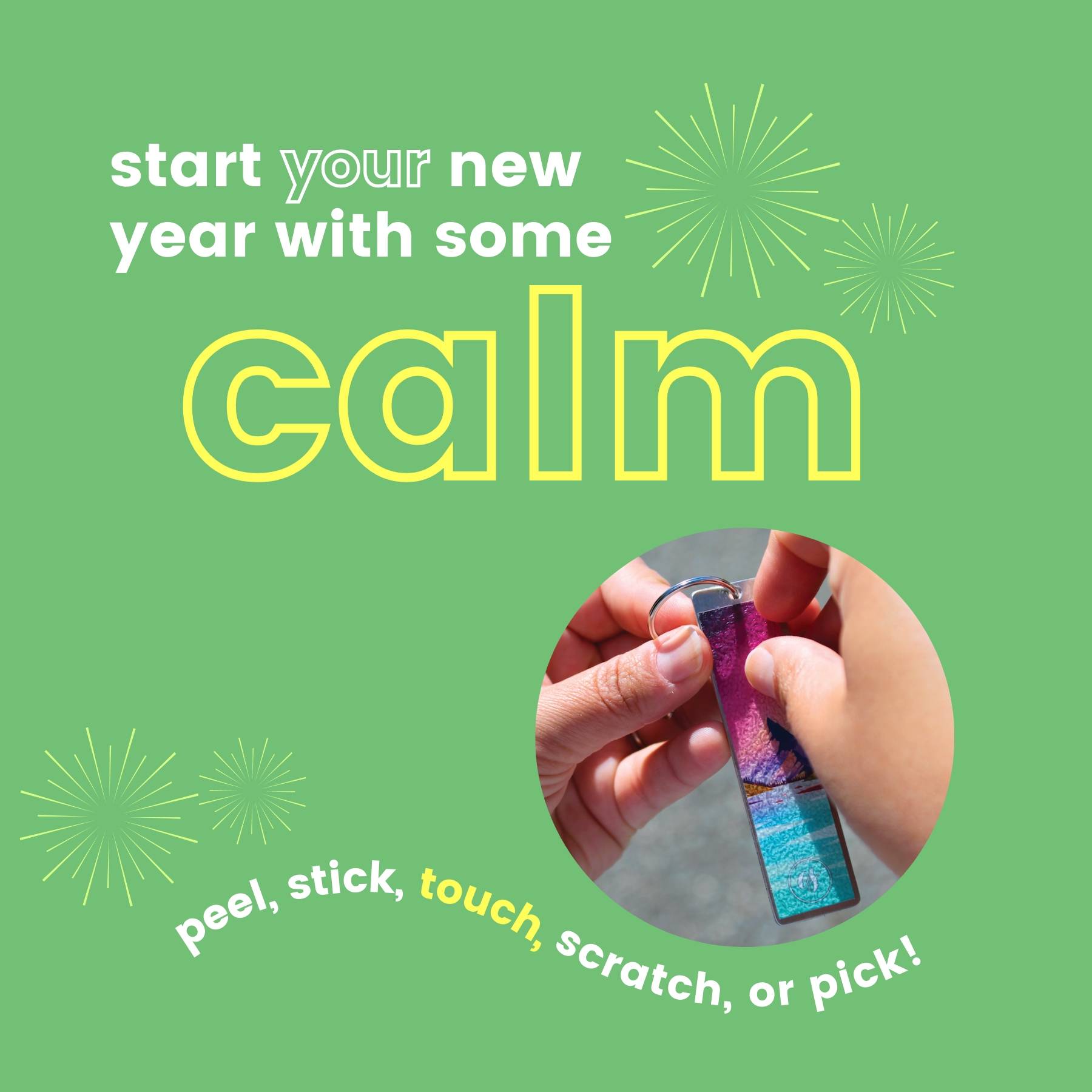 what are calm strips?
Calm Strips might look like any other sticker, but they are actually first-of-their-kind sensory adhesives. Touch, scratch, or pick at the textured surface to help regulate restless energy and increase focus. Reusable and residue-free, they are safe to stick almost anywhere and convenient to use for just about everyone.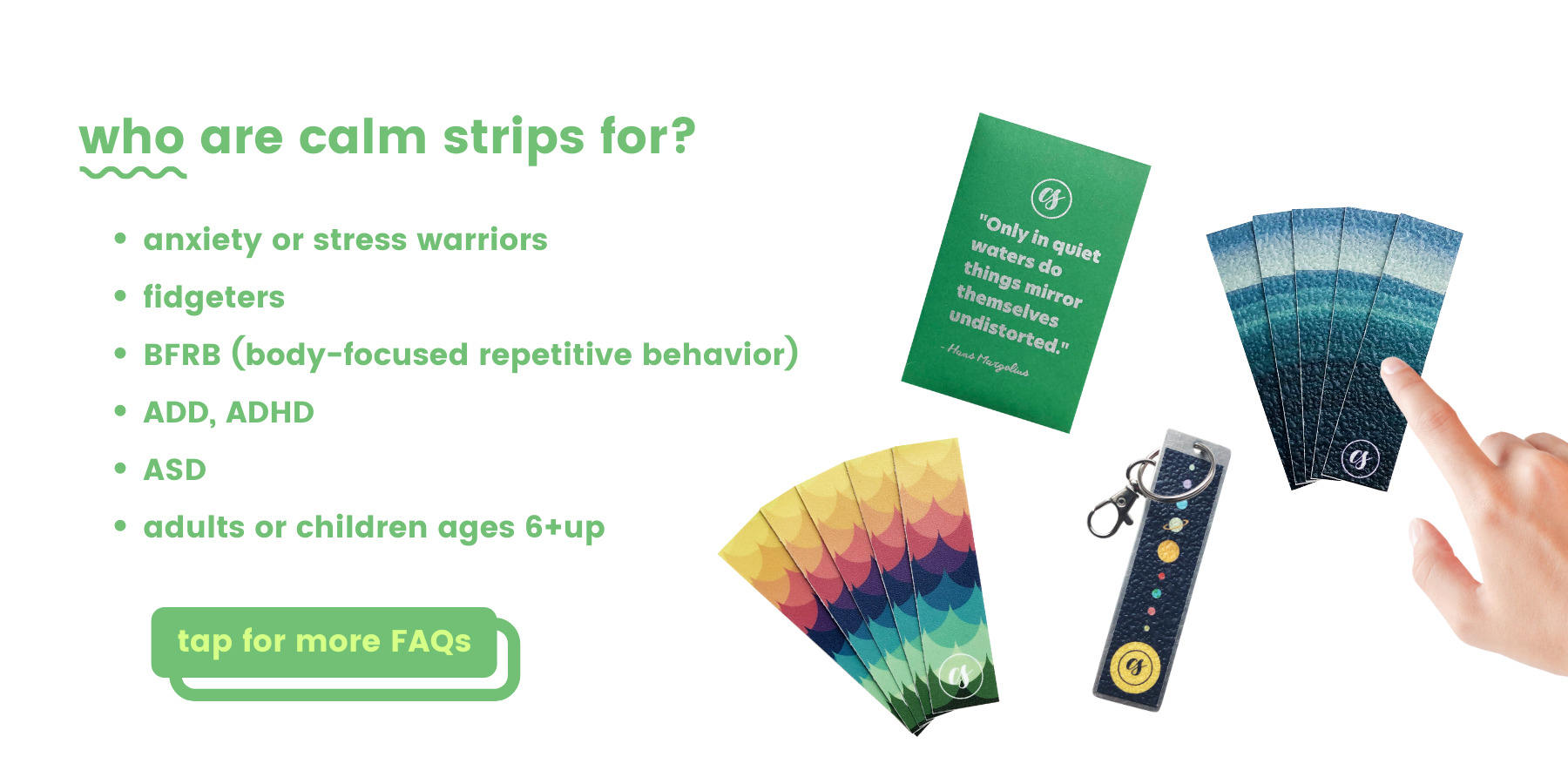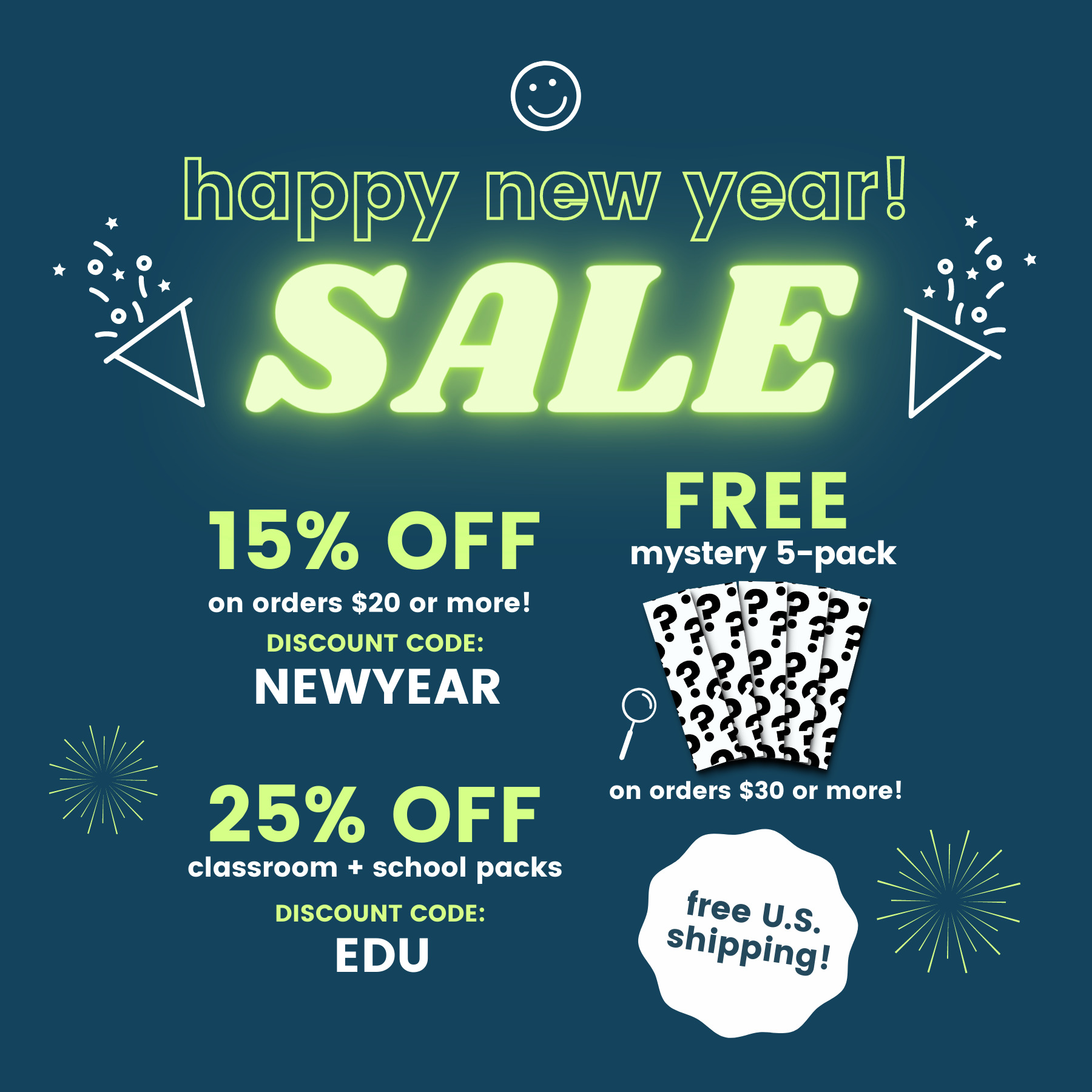 ---

Calm Strips Digital gift cards can be redeemed only for purchases of merchandise at calmstrips.com. Digital Gift Cards do not expire. Digital Gift Cards can not be used as a payment method on the purchase of a Digital Gift Card. Discount/Promo Codes cannot be used to purchase Digital Gift Cards. Digital Gift Cards cannot be resold, refunded or redeemed for cash or credit (except where required by law).