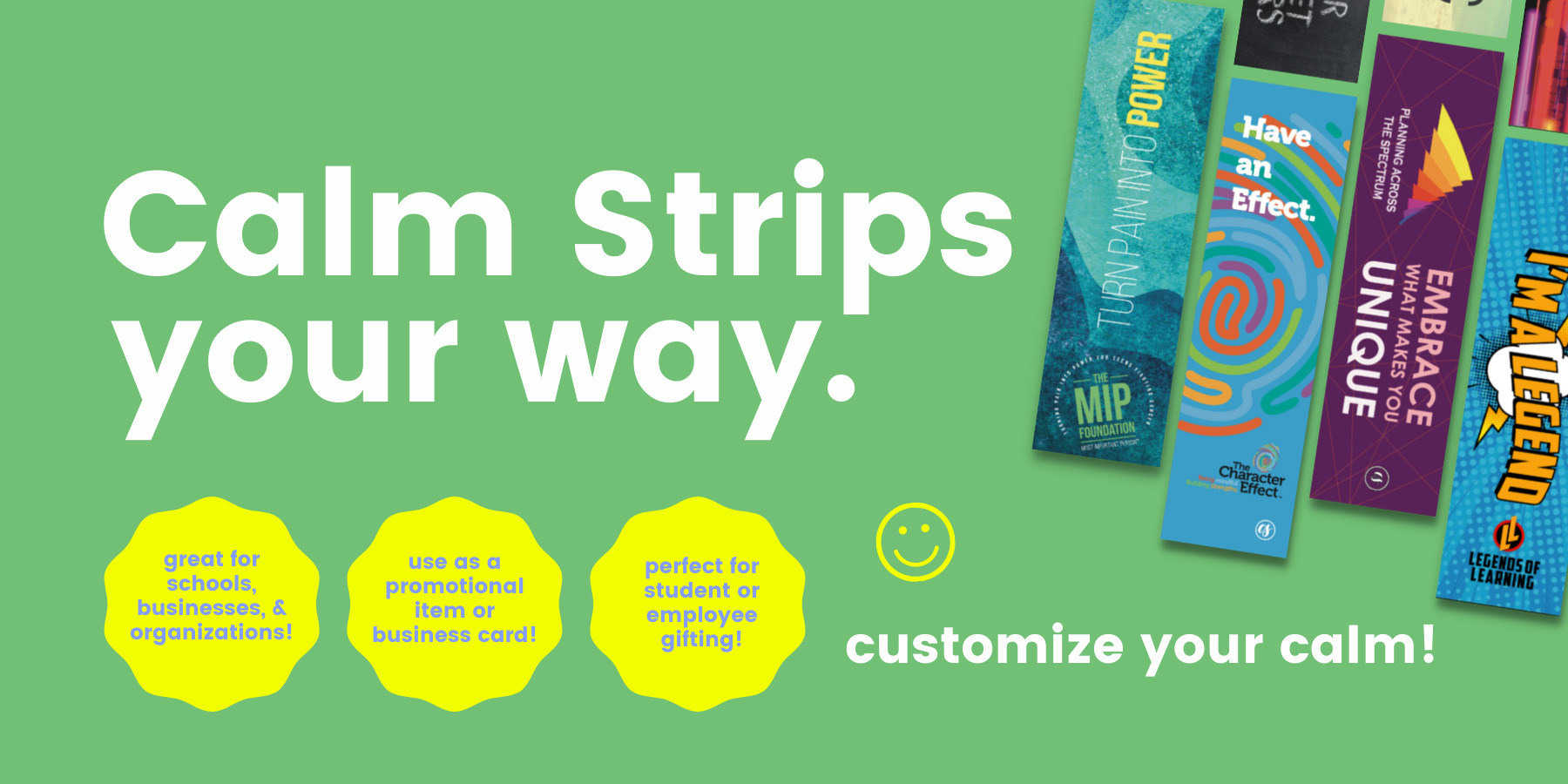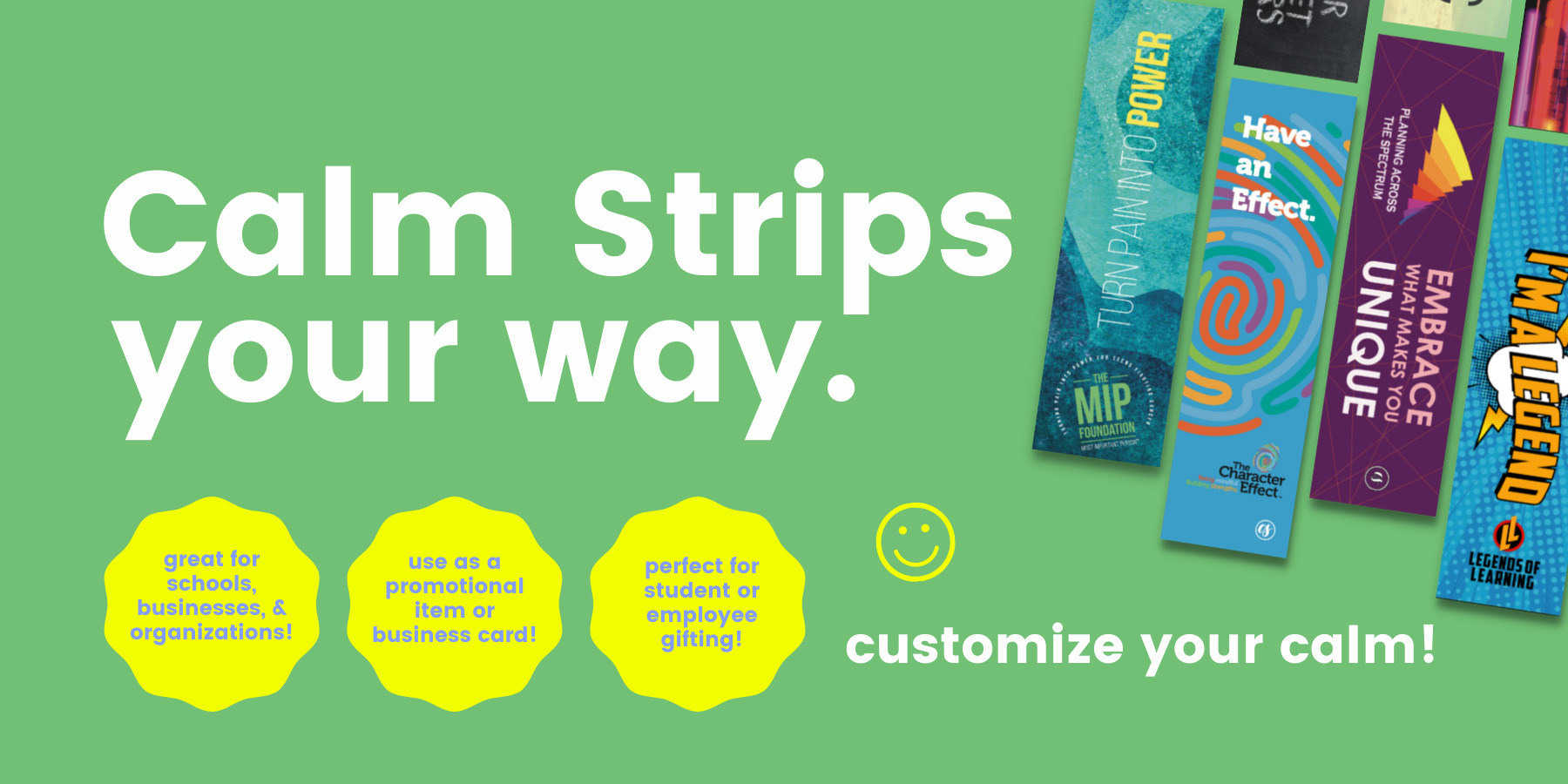 Calm Strips are a great way to promote focus and reduce stress in the office or classroom. Deep customization options like QR codes, die-cut shapes, and personalized packaging make custom Calm Strips a truly unique promotional item or gift.

We provide templates for the most popular design applications, so that you can focus on your artwork. You can add your logo, slogan, event info, or just a meaningful design... the choice is yours.

Our kind and dedicated team is looking forward to helping you find the perfect, customized solution.